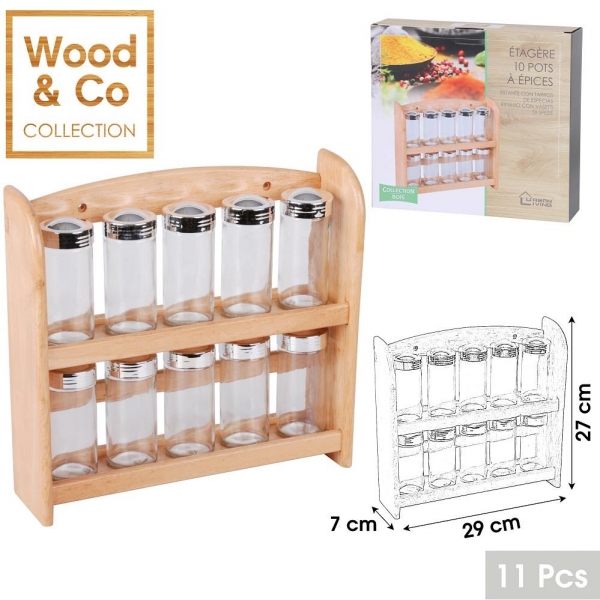 10 Spice Glasses Rack with Wooden Spice Rack Shelf
Product Code: 200102
In Stock: 0
£16.49
Sorry, Currently out of stock.
---
10 Spice Glasses Rack with Wooden Spice Rack Shelf wooden spice rack with ten spice glasses. Every spice glass 10cm height and 4cm dia. Wooden Rack Size: 16x28x7.5 cm. This is very nice for kitchen use.
---
Customer Reviews
Write Review
Please enter a valid email address.