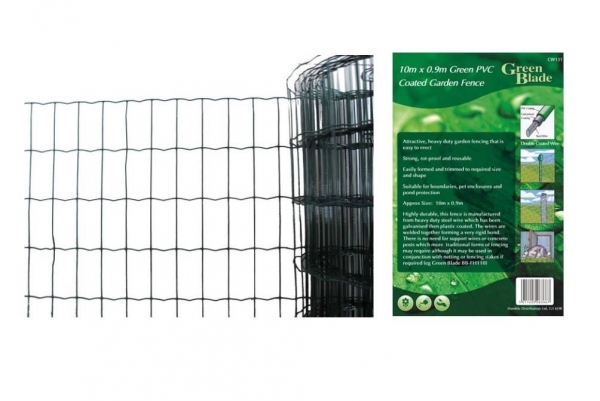 10m X 0.9m Green PVC Coated Garden Fence Wire Edging Fencing Net
Product Code: CW131
In Stock: 0
£24.99
Sorry, Currently out of stock.
---
Manufactured from heavy duty steel wire which has been galvanised, this fencing is easy to erect & is strong, rot-proof & reusable. It can be easily formed & trimmed to required size & shape & is suitable for boundaries, pet enclosures & pond protection. There is no need for support wires or concrete posts although it can be used in conjunction with netting or fencing stakes if required (e.g. Green Blade BB-FH110).
Approx. Size: 10m x 0.9mm
---
Customer Reviews
Write Review
Please enter a valid email address.