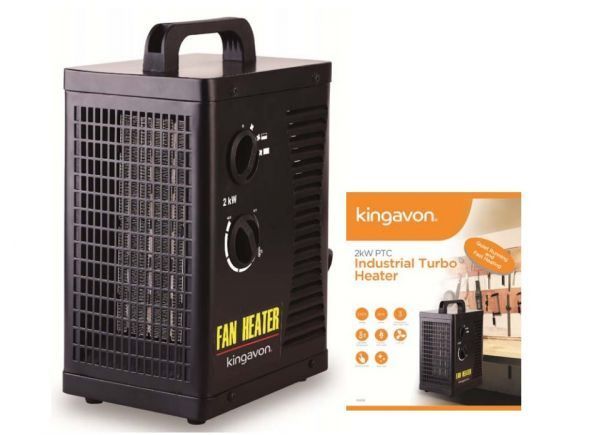 2Kw Ptc Industrial Turbo Heater Free Standing Box Stone Ship Heater
Product Code: BB-FH208
In Stock: 0
£46.99
Sorry, Currently out of stock.
---
2KW PTC INDUSTRIAL TURBO HEATER
PTC (Positive Temperature Control) is a unique technology that eschews traditional resistance wire & replaces it with ceramic stones or chips.
PTC electric heaters are superior to traditional coil electric heaters.
This heater has quick efficient instant heat with constant temperature, higher levels of safety, lower running temperatures, cools down quicker than conventional heaters & is longer lasting & durable.
PTC heaters only generate the heat necessary to fulfil the targeted heat output.
This limits overheating which means less chance for it to burn out plus reduced operating costs.
It is free standing & portable & has no fumes, odours, humidity & low noise.
It also comes with an adjustable temperature, overheat thermostat, simple controls & is easy to clean.
Working Room: 40m³.
Approx Size: L160 x W205 x H322mm.
Weight: 2.7kg.
Voltage: 230V.
Power: 2kW.
3 Heat Output: 30W/1.5kW/2kW.
CE Approved
---
Customer Reviews
Write Review
Please enter a valid email address.