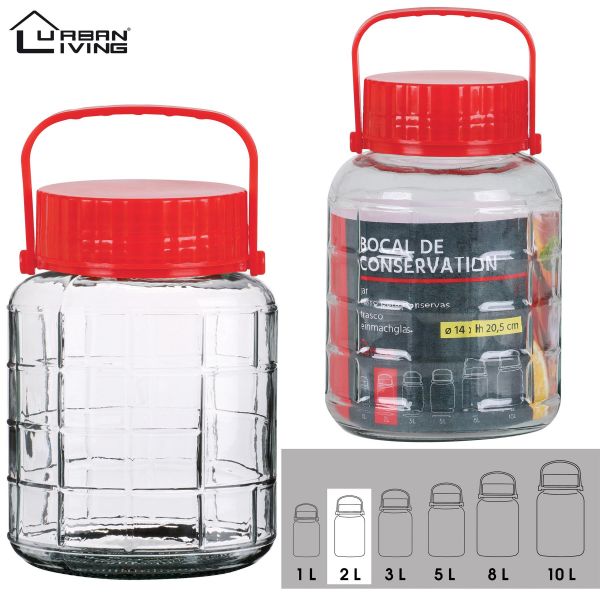 2L Glass Jar Food Preserve Seal-able Airtight Container With Red plastic lid
Product Code: 20226
In Stock: 0
£2.99
Sorry, Currently out of stock.
---
2L Glass Jar Food Preserve Seal-able Airtight Container With Red plastic lid Large glass jars ideal for storing numerous foods and liquids such as biscuits, lentils, rice, drinks and much more. These glass jars are made from thick & heavy clear glass with a square checked embossed design. The opening of the jars have a wide neck with carry handle & easy screw on red lid. Once opening, inside the jar is a removable lid which can be used for pouring in and out liquid content. These jars feature a wide neck with carry handle will make this jar a useful storage accessory to use at home or even when in the outdoors i.e. picnics. You will be able to safely store & carry content without a hassle. Size:20.5x14cm
---
Customer Reviews
Write Review
Please enter a valid email address.