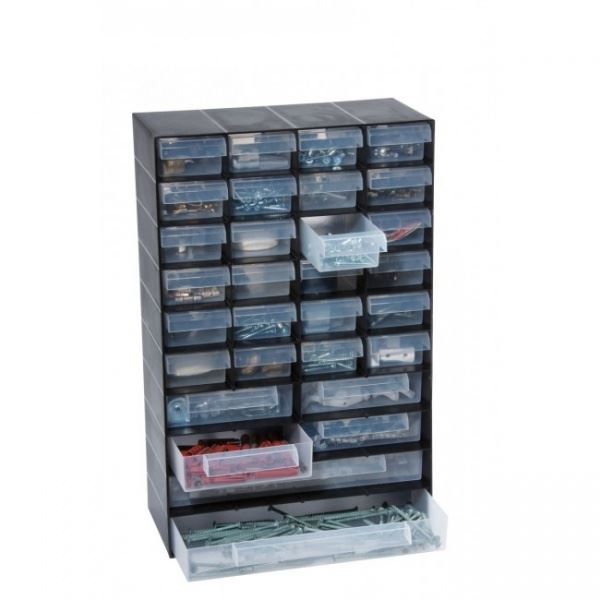 30 Multi Drawer Plastic Storage Cabinet Home, Garage or Shed
Product Code: G0130
In Stock: 0
£13.99
Sorry, Currently out of stock.
---
This cabinet is ideal for use in the home, garage or shed, with multiple drawers it is ideal for storing your odds and ends like screws, bolts, nails etc, or for storing your craft materials. The cabinet is made from tough and durable plastic, so it will last for years. Size Check: 27cm (10.5") L x 13cm (5") W x 41.5cm (16.25") H
---
Customer Reviews
Write Review
Please enter a valid email address.