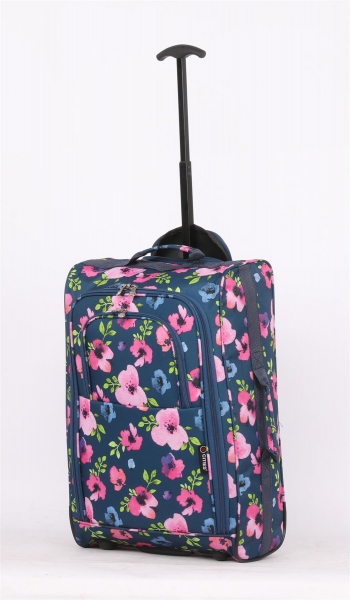 5Cities Lightweight Trolley 42L Blue with flowers
Product Code: TB023-689-Navy-R
In Stock: 0
£12.99
Sorry, Currently out of stock.
---
5Cities Lightweight Trolley 42L Blue with flowers Approved hand luggage for Lufthansa and 98% of other airlines. Foldable handle for easy carrying of your suitcase. Robust design on two wheels with a rigid frame at the rear, protective rubber balls with improved PVC rod to prevent wear on the ground. Dimensions: 55x35x20cm 1550 grams 42L
---
Customer Reviews
Write Review
Please enter a valid email address.