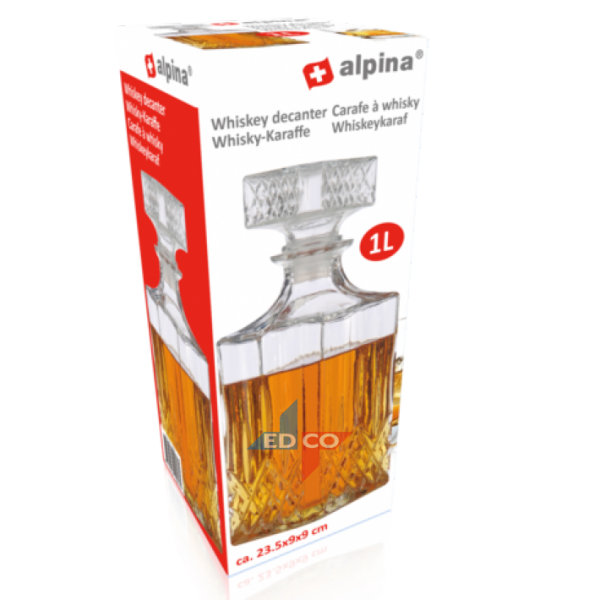 Alpina Glass Whiskey Decanter Liqueur 1Litre Decorative Drinks Jar
Product Code: 10053
In Stock: 0
£2.99
Sorry, Currently out of stock.
---
Alpina Glass Whiskey Decanter Liqueur 1Litre Decorative Drinks Jar Made from nice quality glass. 1 Litre capactiy. With air tight lid stopper. Square design with crystal effect. Approx size: 23 x 9 x 9 cm. Great gift idea.
---
Customer Reviews
Write Review
Please enter a valid email address.