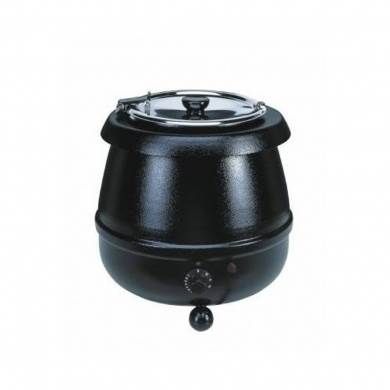 Soup Kettle
Product Code: SB6000-K
In Stock: 2
£79.99
---
Soup Kettle Black
Black electric soup kettle with stainless steel lid and food pan. Includes 3 legs, temperature control and fully retractable lid.
Capacity: 10 litres
Voltage: 220-240V
Watts: 400-475W
Hertz: 50-60Hz
Soup Kettle
This soup kettle is designed to keep hot food warm during service. It has 3 legs for stability and a fully retractable lid allowing soup to be dispensed.
To use simply fill the water pan with hot water, and then switch on. The gauge numbered 1-12 at the bottom of the kettle is used to control the temperature. Do not use appliance to cook. Ensure the water does not totally evaporate.
---
Customer Reviews
Write Review
Please enter a valid email address.